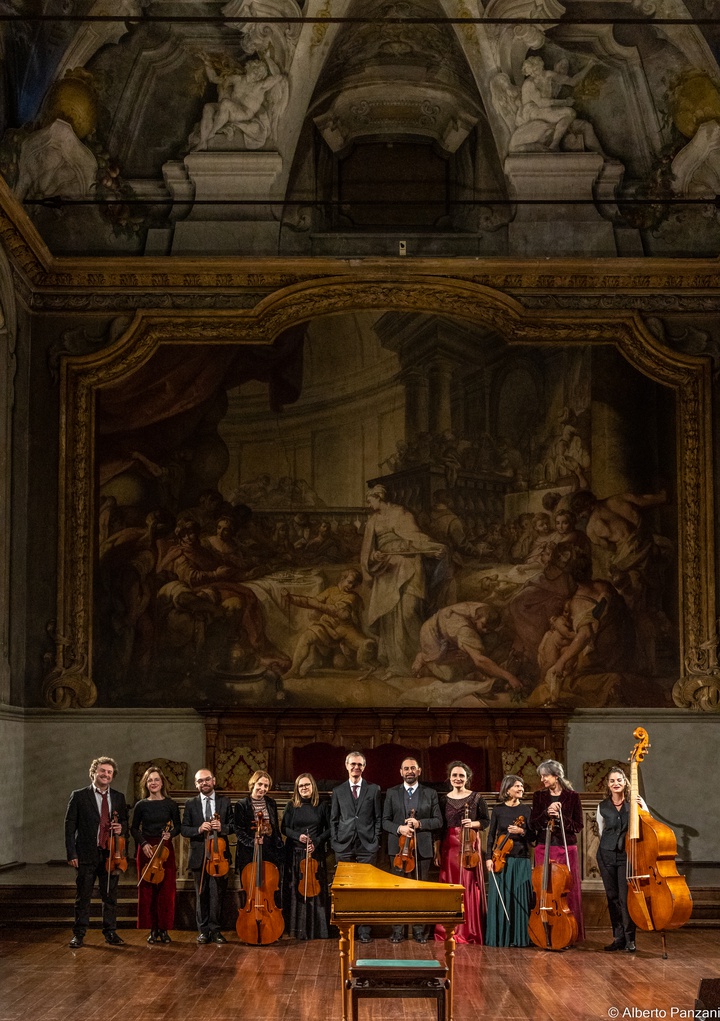 Orchestra
La Risonanza came into being in 1995 as a fusion of vocal and instrumental talents under the expert guidance of Fabio Bonizzoni. Over time, it grew into a fully-fledged orchestra, constantly pushing the boundaries of historical musical interpretation through meticulous research of ancient sources and practices. This deep-seated commitment to innovation and creativity has allowed La Risonanza to blaze new trails in the world of music and carve out a unique niche in the industry.
Alongside their musical performances, La Risonanza takes great pride in offering masterclasses, festivals, and other cultural activities, all of which are geared towards promoting the appreciation and understanding of baroque music across different audiences.
If you've stumbled upon this paragraph, it's likely that you're unfamiliar with our work, or simply curious to know more. Since our inception, we've travelled across the globe, gracing the world's most iconic music venues with our virtuosic performances. We've also nurtured long-standing partnerships with various concert associations, including the prestigious Fondation Royaumont, the Società del Quartetto in Milan, and the Accademia di Santa Cecilia in Rome, among others.
Yet, it is with the Festival de Saint Michel en Thiérache in France that we've forged an especially magical bond, spanning close to two decades of music-making, recording, and training residencies.
In 2014, La Risonanza embarked on a new and exciting venture, launching its own festival and a musical season in Milan in 2016. A summer course and concerts for talented young musicians were soon to follow, showcasing our continued commitment to excellence and growth. At present, we are pursuing an ambitious initiative that combines research and performance practice, setting our sights on even greater heights of musical mastery.
Explore our website to learn more about our ongoing projects, which encompass an array of exciting fronts beyond just concerts and recordings. We view ourselves not as a mere group or baroque orchestra, but rather as part of a vibrant, living world of baroque music, continuously evolving and delighting audiences around the world.
Discography
Throughout my musical career, some of the most meaningful and memorable moments have been captured through recordings. I am pleased to share with you a comprehensive list of the many albums that I have been a part of - some of which I have recorded independently, while others were created in collaboration with a few close colleagues or with a large ensemble. As an active performer for many years, particularly with La Risonanza, there are indeed many recordings to my name - perhaps even an overwhelming number.